06 February 2008
LOVERBOY HERCULES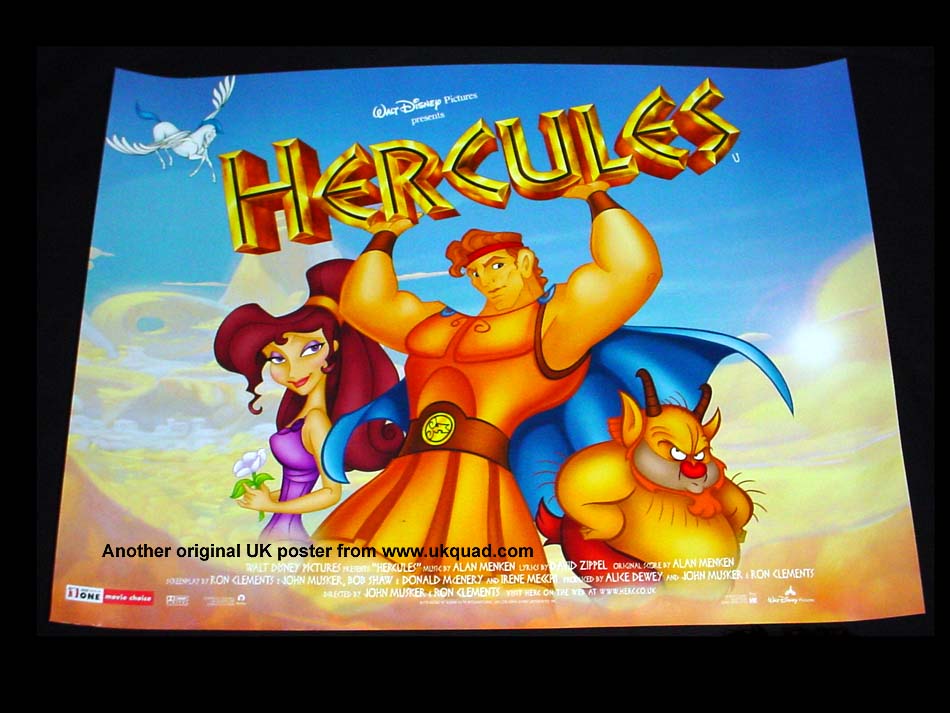 TO: INTERNETFROM: RIFFMARKETSUBJ: HERCULES & LOVE AFFAIR6 FEBRUARY 2008
A month after I'm supposed to care, it's still kind of unbelievable to me how little NYC disco made it into Zach's poll or the other one--no Baby Oliver, Still Going, Holy Ghost!, Lee Douglas, Shit Robot, Hercules & Love Affair, Lovefingers/Runaway/Wurst edits, or (to be clear) any track that seemed at all remotely relevant to my spacetime. Granted very few people are making cases for this stuff in major internet outlets, and most people who vote in these things primarily interact with music via the internet, and (from what I can tell) most of that most leave dance music to a for-download scim of Sherburne's free monthly column or the increasingly irrelevant scattershot me-first self-serving boosterism of Pitchfork's loopy fiasco, the
Forkcast
. So I admit, the only person I have to blame is myself. Maybe I should have put up more of a fight. Maybe I should have given more of a run for the title of Russ Limbaugh of Music Criticism, currently held by
these guys
.
Bygones for sure. I feel like the music press/disco relationship is more parasitic than symbiotic anyway, which is to say part of me wonders whether I'm delighted when a truly brilliant edit like M.E.'s "R&B Drunkie" or something like Baby Oliver's "Shot Caller" avoids the net's panopticon. The internet music press's (IMP) ethnological tendencies cause more harm than less--cf the blockbuster screenplay I'm writing entitled "I Killed Grime and All I Got Was This Random Google Alert" starring S1mon Reyno1ds and Mart1n C1ark--and cashwise/credwise the IMP kingmaker has significantly more to gain for its kingmaking, with impunity!, than the made king himself. In a word: poor Black Kids.
And yet despite that--despite the sick and sobering fact that people have a shitload more to gain cashwise/credwise from jumping on the
Hercules & Love Affair
bandwagon, more than H&LA itself--I really hope people jump on the Hercules & Love Affair bandwagon. I really hope Andy Butler gets a SPIN cover. I really hope Antony Hegarty is enough of a hook here to backdoor increasingly uptight indie rock circles--who I couldn't care less whether they actually
liked
the record, just that they know it would be a good look if they did, since (like or not) these people control the IMPs with pull.
This album is tremendous. Not all floorkillers but the tracks are very physical, mixed and mastered in a way that overcomes the usual digital loss of so-called oomph. This isn't fully Butler's gag, as there was at least one other Hercules I know of who had the same idea: But if there ever was an avatar of this tough-sounding but sexually-charged and ultimately extremely gay loverboyish disco-house sound, it is the man/myth/Disney shill Hercules. "Hercules' Theme" is, in fact, a theme, a display of the rich sonic contradictions that play out the rest of the album, alpha-male funk octaves in the bassline next to the breathy dude moans, discordant counterpoint chromatic runs on the horns next to a bright and peacocky trumpet solo. "Athene", same deal except the flip: the goddess of victory and in-war asskicking, a woman but also a "warman", here Kim Ann "singing a woman/warman's song"--but there's something virginal about the track too, desexualized, parthenene. Pretty moving. The most swaggering, biggest-beat toughest-sounding house song,"You Belong", is an admission of defeat: "You belong to him tonight/ there is nothing I can do." Except for Monday morning, when I was so bummed out over something that I ended up putting on (of all things)
Isn't Anything
, the last week or so I have listened to "You Belong" on repeat every morning and night commute.
This being an impossibly smart DFA full-length, explicit sonic references bubble under. I think my favorite is the song at the top, "Time Will," which deploys an echo of our friend Frankie Knuckles's "Your Love" at the bridge--if you're going to align yourself with any one house record, that's not a bad choice, even if I heard from somebody that it's in a car commercial. The last track "True False, Fake Real" doesn't really offer an apology either; "true" runs the same length in the vocals as "fake", and "false" and "real" are merely respective echoes. Which is to say the
implicit
sonic reference, to my ears, is: You have to remember that so many old disco records, even the shittiest ones with the terrible bridges, had seriously kick-ass session players behind them. Technically talented musicians played even the cheesiest Philly International string swoops. I'm not sure what the true/false fake/real breakdown is on Hercules's string and horn parts, my guess is producer Tim and Hercules worked with high-quality synthesizer sounds whose genetic makeup came from expensively recorded string and horn instruments--but the point is this album is very lush, very (for lack of a better word)
expensive
-sounding record, just so enormous, made to play the Big Room, made for a time when records like "Blind" did in fact play those Big Rooms.
Right now those Big Rooms are, EMI assumes, only in the EU and UK, which (from what I understand) might be why EMI still hasn't figured out a US release for H&LA. It makes sense as a European dance-pop act, but US pop has hip-hop and dancerock on the mind, nothing as straight-up gay/house/disco as this album, so radio-/MSM-wise Hercules would be an uphill battle, a thirteenth labor (if you will), probably a losing investment.
I don't feel this way about many smalltime/non-Radiohead/non-Bjork acts but: If Hercules & Love Affair actually got the push from the right mainstream-making places--and again, I don't even care if these people would be pushing H&LA for disgusting, self-serving, credmongering reasons either--if it got that push, I feel like it could register a seismic and great change for mainstream pop music and MPM audiences. I feel like this record could open the door for similar records. And since it's a dance act, I feel like there's another post to be thought out in which the industry moves away from (for lack of better) rock-type commerce (event-as-spectacle, non-functional one-way products, more overhead and initial investment, fewer but bigger acts) to something like a dance-type commerce (non-spectacle events, functional decentralized and debureaucratized two-way musicmaking, less overhead and forcefed "artist development" more but smaller acts). To a great extent I am a relativist about music--you have yours, I have mine, both are "the best"--but I actually think everyone would be better off hearing this album, things being pangaeatically shitty as they are these days, than not.
Labels: disco
Comments:
I get a lot of what you're saying here about the self serving nature of internet music hype. But what are you doing differently here? Isn't hyping an album before it's officially released only going to encourage piracy? I know I go lookin around for rapidshares when I realize I'm gonna have to wait weeks to hear what people are already excited about. Your much maligned (now apparently by you too) friends at Pitchfork have been actively avoiding reviewing albums before their release for some time now, and I think this (combined with the whole avoidance of a frenzied rush to judgement thing) is one of the reasons for it.
Plus, isn't this album bound to get Best New Music from Pitchfork anyway? They put the track and video up on Forkast (which I actually do agree is pretty useless for whatever reason), Breihan's already repping for it, and they loved "I Am A Bird Now" and most other DFA shit anyways. You're indicting the "IMP" for overzealous kingmaking while simultaneously doing so yourself.
The album's good. I'm gonna buy it when it's finally released. But your tone is always as though you're somehow above the fray. I don't see it.
Post a Comment
<< Home