14 October 2006
HOLY FUCKING SHIT
This Is A Work In Progress
OK first:
Ripsters
Ripster Exercise Music
And then let me start by saying that the last 45:33 seconds of music I heard are maybe the best thing that's ever happened to the skinny muscleless but cardiovascularly sound contingent among us.
Out of nowhere I just got an email. 45:33. Something from Nike, something about LCD Soundsystem. Thought it was a mix. Side note, I've been getting lots of mixes from people who change a few consonants or vowels in their names to make them sound like DJ names.
From what I understand, James Murphy/LCD got commissioned to make for that Nike/iTunes/nano tie-in an original composition that, I can't believe I'm about to say this, would soundtrack an exercise routine. Like a treadmill, weights, anything. I've been on this shit for like a year now. Really done a lot of hardhitting work in the field. Exercise and music. Knew the two were gonna collide real hard. Apparently you can synch your ipod to your shoes and you can figure out how many calories you've ripped off, etc.
45:33 of workout music, mostly disco variants with some warmup and comedown music at the top and bottom. Every moment of this... I mean god fucking damn. As long as his full-length, a bunch of different movements though basically very related, one thing that reminds me of Arthur Russell, another really funky Wurlitzer passage that for me is Stevie but with an acidity to it, the usual punkfunk on the bassline and the drum production. It's a medley of influences again but the whole thing grooves the whole time.
"My favorite song
My favorite song
Reminds me of the first time I went to space"
Like this total nonsense passage, very cosmic, then it goes into this Brass Construction type horn passage, with doubletime rhythms not unlike stuff you might hear on
Headhunters
.
"You give me a new faith in how people can save one another"
So to an extent I feel like you're also going to get into some of what Philip was saying last week or two about modulation, vertical movement, because this is totally a continuous track, the timbre of the instruments constantly changing and morphing so effortlessly, plus you get what Philip was saying Ricardo and friends really getting into superlong expansive techno tracks.
But here are two beefs I had with Philip. First people can hear the modulations with enough time--so I don't think this is necessarily a new direction, nor an excuse for shunning trad song, i.e. you can have a good song that also has vertical movement, modulation, and with enough time for both the listener will be able to appreciate all aspects. Music's a time art, can't forget, with so much of the craft involved being the manipulation and hiding and snatching of time, speeding up slowing down, the illusion of more time, etc. So basically the song should be a given. If it's familiar or rooted in genre, all the better, since the details become the storytellers. There's a passage in this LCD track that sounds intentionally like Moroder, even down to the little synth drum boxes and the way bass just sorta rumbles to a 16th note, and the soft robot voice instead of the scary robot voice, and you know the unfamiliarity of the track, the brilliance of the track, is a lot in how it all just appeared before your ears, completely out of another and incongruous passage. It's like a brand new sweatshirt made only of pockets and all these crazy colors and ten different hoods--i.e. a reinvention of the sweatshirt-- versus a sweatshirt with maybe a bizarre lining to it, a better cut.
God I mean I could go on detailing all the different aspects of each little passage, but it's all about hearing the fifteen billion different ways vocals are processed, the different sets of drum sounds, the weird echo treatments on the pianos used, the braggadocio that is so beyond people going for this, the playfulness.
And I don't want to scoop myself, but basically I've been flirting with the idea of bands making new music that sounds
sorta
like famous music, intentionally, for the purposes of saving advertisers ridiculous money for licensing fees. The Crumbeliavable thing is a touchstone, so is this weird cover of Alien Ant Farm's cover of "Smooth Criminal" that I heard in a commercial last week. Like there are all these guys who go to Berklee and Peabody and wherever else, and all they want to do is write music for ad spots. And part of me feels like as I watch Tower Records crumble, and see albums become drink coasters for assholes who just started listening to music like a year ago, and the way they just drink the shit up and can't tell you anything more about an album other than whether they liked it or if they thought it was boring, where this story will undoubtedly be traded for huge cred and then all the usual assholes will complain about how the track is "too long" and will totally miss the point on so many levels-- part of me feels like as we've redemocratized music-making and music-listening (via downloading), that we've pretty much flooded the fucking system here, and bureacratized it to no end where suddenly booking agents are teaming up with tastemakers so they know which artists to grab, where everybody needs a publicist because god fucking forbid they don't get a review on Tiny Mix Tapes-- part of me feels like, with the redemocratization of musicmaking, the Best Shit, like this LCD track, the best song I've heard by a mile, better than the Knife album too now that I think about it, the Best Shit music-wise is going to be commissioned work.
COMMISSIONED WORK
That shit like this, these weird goofy product branding tie-ins,
ARE
the NEW ALBUM.
Fuck I hate to rehash all this iPod revolution stuff but seriously. People don't listen to music on a record player, in their house for like two hours, just listening to the music. It's always a part of something. That's music's fluidity. I remember Chuck would have albums that he liked precisely because they were good for listening to while doing something else. Tom eventually would rip that off I think for like Herbert.
And all the artists who complain about MP3s, who complain about the poor bass quality this or that, oh my Sunn0))) record, blah blah blah. It's like MAKE A FUCKING SONG THAT SOUNDS GOOD AS AN MP3 THEN. Remember Motown v. Transistor Radio?
I wonder why I and like five other people hate most the mp3 blogs so much and it really is because it turns the listening experience into a trading card. To see blogs giving props to other blogs because they had like the Jay-Z single first, I mean are you fuckers serious? You guys are getting played!
But then I read that again, and it's like, if bands don't want to get played, if they don't want to go through the spin cycle of online media, of a bunch of pre-pube 17yearolds with shitty computer speakers dictating their careers, they need to embrace other ways of making music, for other audiences, for ostensible purposes. Because you're getting played by a fucking 17yearold who like "totally loves music."
I don't doubt that, the totally loves music part of mp3 bloggers, but I totally love a long carride too and I know it's bad for the environment so I don't fucking do it.
Which is why this partnership, LCD/Nike, doesn't bother me. They're a huge corporation, and I spent all of junior year high school hearing about the fucking Nike sweatshops, and evil this evil that. But if they want throw a couple grand to an artist for cred, for cross-promotion, for the ripster contingent, and we come up with good music, and artists can eat, and they don't have to tour just to make another record--I mean do people bemoan the utter fucking tyranny of the ruling classes that commissioned Bach Beethoven Brahms Mozart etc? Is Josquin's Tu Solus any less mindnumbingly beautiful?
I'm not sure a corporate commission system would necessarily weed out a lot of the schlubs out there, mostly because the general public, god bless them, really doesn't give a shit about the music in the next Toyota commercial. Come to think of it I don't either. I just don't think a lot of people have what it takes to put together something like 45:33, energy-wise, time-wise, etc. Not that I'm looking for long songs. If Nike asked Murphy to make the best 2minute song he could, and he had three months to really polish it up, make it interesting and beautiful and meaningful but also maintain the energy of its original flourish, whatever got him started, I feel like he just as easily could have done that. There will be exceptions, but I wonder whether a huge gap between privileged, commissioned art--with no worry re whether the public will like it and buy it and keep the record company fed and happy--and non-privileged "FOLK" art, might work its way into pop music's business model.
We've been seeing this happen all over, the cross-promotional, "lifestyle" type branding. NuBlu that bar on Ave C has like a bar, and a record label, and a vibe; Starbucks has its own stable of artists, Urban Outfitters commissions dance music "hipster" mixes, etc. It didn't take more than like four months for that NY Pony Club song to make it into an Intel commercial. So it's not like this is some huge revelation. But it's more specific, and it's better than that NY Pony Club song, and musically conceptually and socially this is the best thing I've heard all year.
93 RIFFS
12 October 2006
HE'S A HUSTLIN FOR LIFE
MTV News: "Cassidy's Lawyer Says Rapper Is On 'Road To Recovery' After Crash"
'Road to Recovery'
was the least tasteful they could do? Granted I like the subhead "Fantasia asks to visit MC," which I first read as "Fantasia
asked
to visit MC," as in, "Before I die, I have one wish, and that is to see... Fantasia." But I think this headline could stand to be less tasteful. This is Cassidy we're talking about. Not only did he shoot a guy with guns and kill him, but he also released a pretty terrible rap album. I think he at least deserves one of these:
51 RIFFS
09 October 2006
I JUST MAKE THE RIFFS LIKE A FACTORY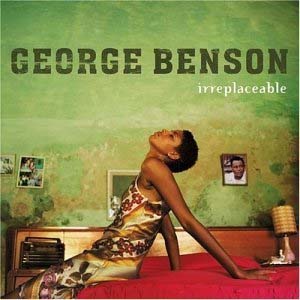 Irreplaceable Riffs from the One and Only RiffmarketDownload:
Beyonce: "
Freakum Dress
"
Hey, we were
both wrong
last night: It was "Green Light." That's where the Amerie "1 Thing" hook-quote comes in, I just checked. And it's the track (brilliantly) right after the Rich Harrison-produced "Freakum Dress," which quotes the "1 Thing" programming. Etc., etc. So we were both right.
I've stayed away from discussing this American r&b pop album by the female singer Beyonce, in favor of leaving it to Australia's finest, we know who you are. Also I haven't been too too interested in the Beyonce/Jay-Z subtext, only to realize that on-that-matter spitballing hither-dither comprised most of the "critical" writing on
B-Day
. No offense to anyone. I'm all for playing the More Than Music game, talking about music videos, wondering aloud whether Jay-Z slips up sometimes and calls Rihanna "Benihana," yeah like the fucking skateboard trick. Free Lupe.
But I was listening to this album on a treadmill a few days ago (the weekend was, in terms of lifting weights, a disaster), and I recently read that article in Forbes about how
successful men bloggers shouldn't marry career-oriented female bloggers
, and made the b-day/bidet joke like five fucking years ago, pre-snakes, pre-spiders, pre-buckethats, and like I actually listened to
B-Day
, and am pretty blown away by how quickly everybody decided he "didn't hear a single," or whatever people on the internet say to dismiss a song or album or artist they've only listened to for like a second, behind a computer, writing emails to Girl Talk.
I don't think
B-Day
, on an album cohesion level, approaches the krazy-glued masterworks like say
Silent Shout
or
Harmony In Ultraviolet
, etc. But these tracks speak to each other, and about each other, forming this pretty fascinating latticework of mixed messages as to, cough cough cough, the roles and places and beliefs and behaviors and needs of smart chicks. One song it's "sit on mama lap," aggressive sexuality for female confidence, all over one of those funk45s that like only Oliver Wang or Peanut Butter Wolf had actually heard prior to sampling. Another it's one-note paranoia, jealousy, and a pathetic "she gonna take everything I own if I let you go," the will to power ceded to the man, who's already decided to go, which is why, reactively, B's ringing the alarm. By "Kitty Kat," she's just "not feeling it"; she "thinks it's time to go."
Amidst all that is "Upgrade U," which might be the most aggro song on the album given its conservative bent w/r/t A Woman's Role, i.e. Know It. I take care of the home,
and
I stay fly. You wear the pants, but I pick them out. Your success is my project do-or-die. Bring me around to sweeten the deal. And yet there's nothing within the song to suggest Beyonce's just playing Wifey.
So then but like "been locked up in the house way too long," that's why she gets on her freakum dress; the song of the same name plays out like this weird revenge anthem too, how Beyonce's going out there, ladies night, making all the men do the internet, i.e. go nutz. The mindfuck comes when she's in it not for revenge, but for the self-image; it's important to Beyonce's tone in this matter that she does have a "my man" who will be taking off her dress tonight--that she can flirt with impunity. She wants to be attractive outside of the relationship, wants that personal insurance no matter how smitten she is or rock-solid the vibe. I know dudes tend to hate freakum dresses but they don't look like they're going anywhere.
But dudes:
This is why Rhymefest invented go-out clothes.
72 RIFFS