09 October 2006
I JUST MAKE THE RIFFS LIKE A FACTORY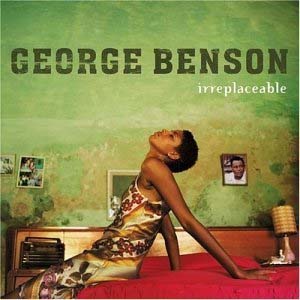 Irreplaceable Riffs from the One and Only RiffmarketDownload:
Beyonce: "
Freakum Dress
"
Hey, we were
both wrong
last night: It was "Green Light." That's where the Amerie "1 Thing" hook-quote comes in, I just checked. And it's the track (brilliantly) right after the Rich Harrison-produced "Freakum Dress," which quotes the "1 Thing" programming. Etc., etc. So we were both right.
I've stayed away from discussing this American r&b pop album by the female singer Beyonce, in favor of leaving it to Australia's finest, we know who you are. Also I haven't been too too interested in the Beyonce/Jay-Z subtext, only to realize that on-that-matter spitballing hither-dither comprised most of the "critical" writing on
B-Day
. No offense to anyone. I'm all for playing the More Than Music game, talking about music videos, wondering aloud whether Jay-Z slips up sometimes and calls Rihanna "Benihana," yeah like the fucking skateboard trick. Free Lupe.
But I was listening to this album on a treadmill a few days ago (the weekend was, in terms of lifting weights, a disaster), and I recently read that article in Forbes about how
successful men bloggers shouldn't marry career-oriented female bloggers
, and made the b-day/bidet joke like five fucking years ago, pre-snakes, pre-spiders, pre-buckethats, and like I actually listened to
B-Day
, and am pretty blown away by how quickly everybody decided he "didn't hear a single," or whatever people on the internet say to dismiss a song or album or artist they've only listened to for like a second, behind a computer, writing emails to Girl Talk.
I don't think
B-Day
, on an album cohesion level, approaches the krazy-glued masterworks like say
Silent Shout
or
Harmony In Ultraviolet
, etc. But these tracks speak to each other, and about each other, forming this pretty fascinating latticework of mixed messages as to, cough cough cough, the roles and places and beliefs and behaviors and needs of smart chicks. One song it's "sit on mama lap," aggressive sexuality for female confidence, all over one of those funk45s that like only Oliver Wang or Peanut Butter Wolf had actually heard prior to sampling. Another it's one-note paranoia, jealousy, and a pathetic "she gonna take everything I own if I let you go," the will to power ceded to the man, who's already decided to go, which is why, reactively, B's ringing the alarm. By "Kitty Kat," she's just "not feeling it"; she "thinks it's time to go."
Amidst all that is "Upgrade U," which might be the most aggro song on the album given its conservative bent w/r/t A Woman's Role, i.e. Know It. I take care of the home,
and
I stay fly. You wear the pants, but I pick them out. Your success is my project do-or-die. Bring me around to sweeten the deal. And yet there's nothing within the song to suggest Beyonce's just playing Wifey.
So then but like "been locked up in the house way too long," that's why she gets on her freakum dress; the song of the same name plays out like this weird revenge anthem too, how Beyonce's going out there, ladies night, making all the men do the internet, i.e. go nutz. The mindfuck comes when she's in it not for revenge, but for the self-image; it's important to Beyonce's tone in this matter that she does have a "my man" who will be taking off her dress tonight--that she can flirt with impunity. She wants to be attractive outside of the relationship, wants that personal insurance no matter how smitten she is or rock-solid the vibe. I know dudes tend to hate freakum dresses but they don't look like they're going anywhere.
But dudes:
This is why Rhymefest invented go-out clothes.
72 RIFFS